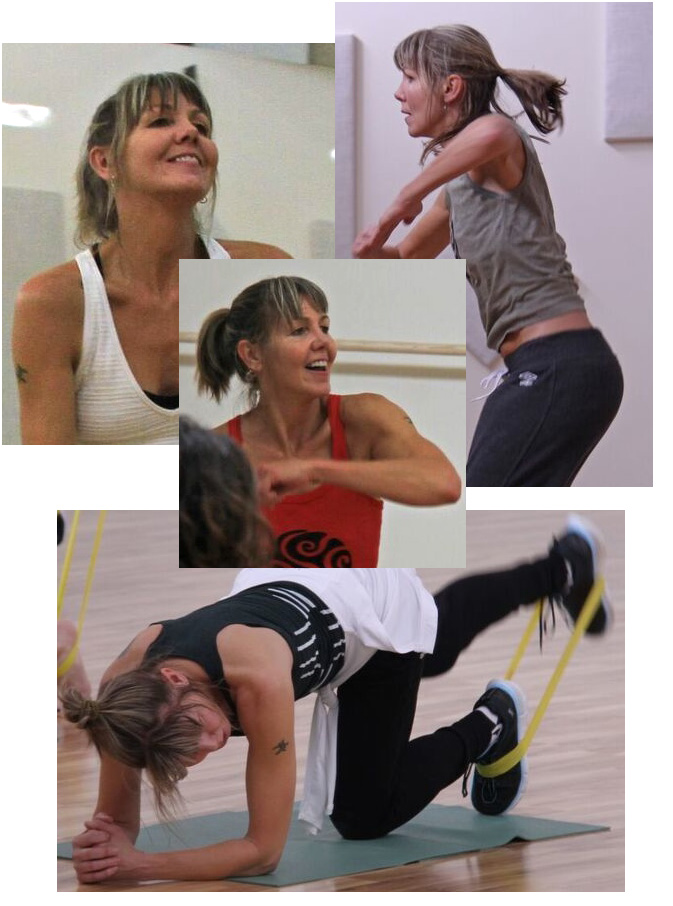 DCP!™
DCP!™/tutorial
DCP!™/technique
DCP!™/+fit

DCP!™ is a richly choreographed workout that combines the delight of dance with the fundamentals of fitness and was designed to help improve coordination and access greater body and core awareness.
DCP!™/technique is a slightly slower but more challenging class that offers an opportunity to take your movement quality to the next level by encouraging you to deepen your understanding/execution of each step, each arm movement and each transition between the steps.
DCP!™/tutorial was created to help both beginner and current students catch up on the newer steps and become more confident with the existing ones.
DCP!™/+fit: In addition to dance, this class offers increased strength training, coordination exercises, stamina-building cardio and play! We've added weights, balls, hula hoops and more to take your full body experience to the next level.
Kate Malone (owner/creator) has danced professionally in Chicago, NYC and Santa Fe. In addition to her extensive dance background, she holds a Black Belt in Tae Kwon Do. Elements of grace, strength and discipline combine to create Kate's innovative and diverse Dance Conditioning Plus!™ (DCP!™) classes. MOVE is her joy for dance and community come true.
---
HOME
|
DIRECTIONS
|
DCP!™ SCHEDULE
|
ABOUT
|
STUDIO RENTAL
|
STUDIO CALENDAR
|
PHOTO GALLERY
|
901 W. San Mateo, Santa Fe
|
505-660-8503
|