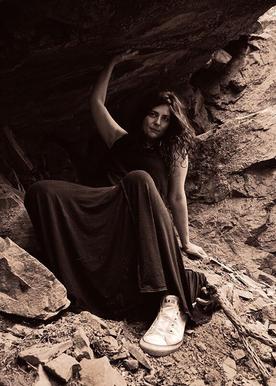 5Rhythms with Chloe Goodwin
Sunday 10-12
Tuesday 6:30-8:30
The 5Rhythms is a body-based awareness practice rooted in the notion that if you put the psyche in motion, it will heal itself. Movement is the medicine, the metaphor and the meditation. The 5 Rhythms are: Flowing, Staccato, Chaos, Lyrical and Stillness. Together these rhythms form a cycle of energy, a "Wave". Each rhythm dances us differently. With practice, the rhythms can lead us in to deep exploration and integration of the wild, wide-ranging scope of who we are and how life moves through us.
About Chloe:
Chloe discovered the 5Rhythms in 1998 and has been teaching the practice since 2011. She leads with heart. She understands how much courage it takes to show up and move. She invites you to dive in, dance deep, let go and stay curious.
For more information go to chloegoodwin.com
---
HOME
|
DIRECTIONS
|
DCP!™ SCHEDULE
|
ABOUT
|
STUDIO RENTAL
|
STUDIO CALENDAR
|
PHOTO GALLERY
|
901 W. San Mateo, Santa Fe
|
505-660-8503
|